The Clonee Physiotherapy Clinic was established in 1997 by Orla Madden, MISCP, CORU Registered Chartered Physiotherapist. Orla practiced for many years from her home in Clonee and moved to a brand-new premises also on the Main Street in Clonee in 2016.
Orla and her Associates have many years of experience and training in all aspects of physiotherapy, from back and neck pain to occupational and sports injuries, adults and children alike.
Orla qualified in 1992 from The University of East London which a BSc (Hons) Physiotherapy. She practiced in the UK for a while before moving home to Ireland, where she then worked in Nenagh General Hospital, St. James Hospital in Dublin and also St. Vincents Hospital in Elm Park also in Dublin.
During her time in Dublin, Orla was physiotherapist for Wanderers Rugby Club and also completed her Post-Graduate Diploma in Sports Physiotherapy.
In 1997, Clonee Physiotherapy and Sports Injury was established in Orla's home town and has been going strong ever since!
Orla has looked after many of the local GAA, rugby and soccer teams including Meath Senior Ladies Gaelic Football Team for two years. In 2016, Clonee Physiotherapy Clinic moved from its original home to a brand new purpose built premises also on the Main Street in Clonee – The Clonee Clinic was born!
Over the years many physiotherapists have worked with Orla and helped to build a busy vibrant practice, looking after the local community young and old. Long may it continue!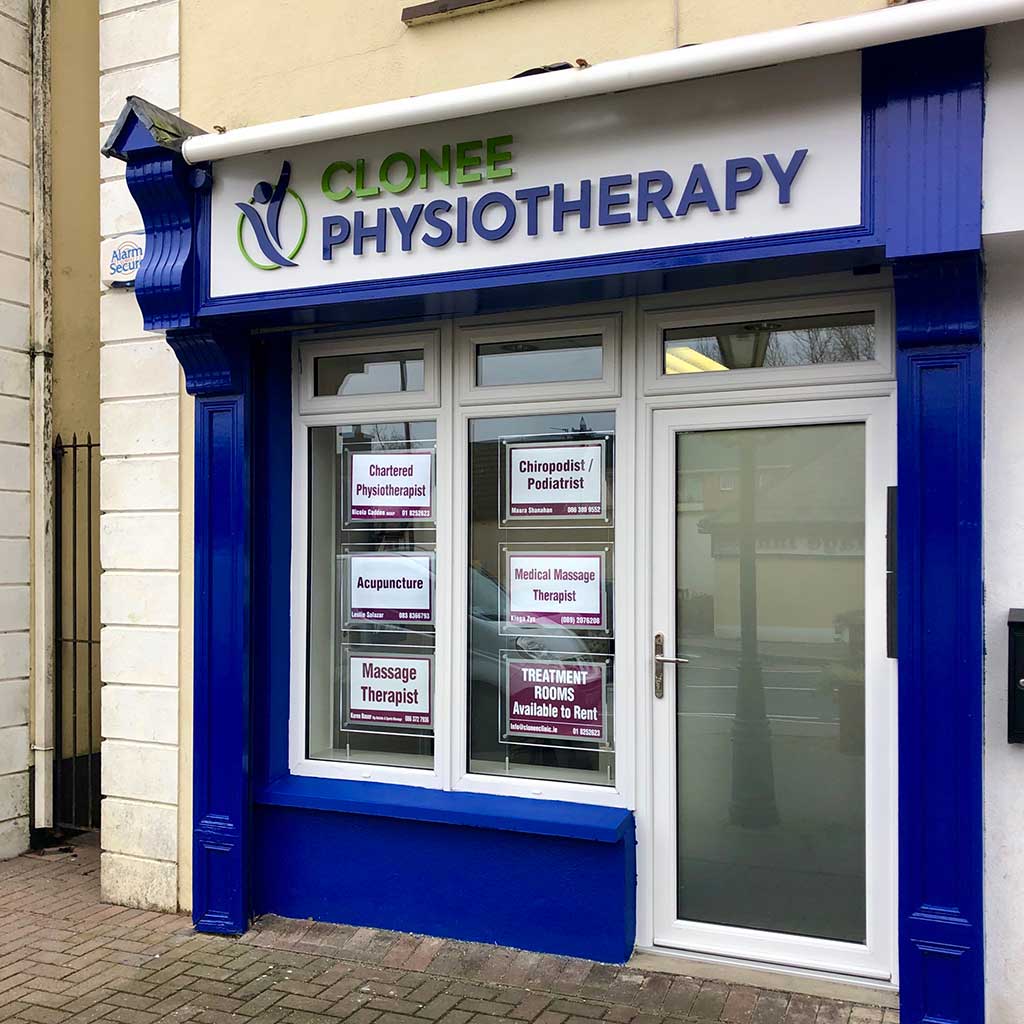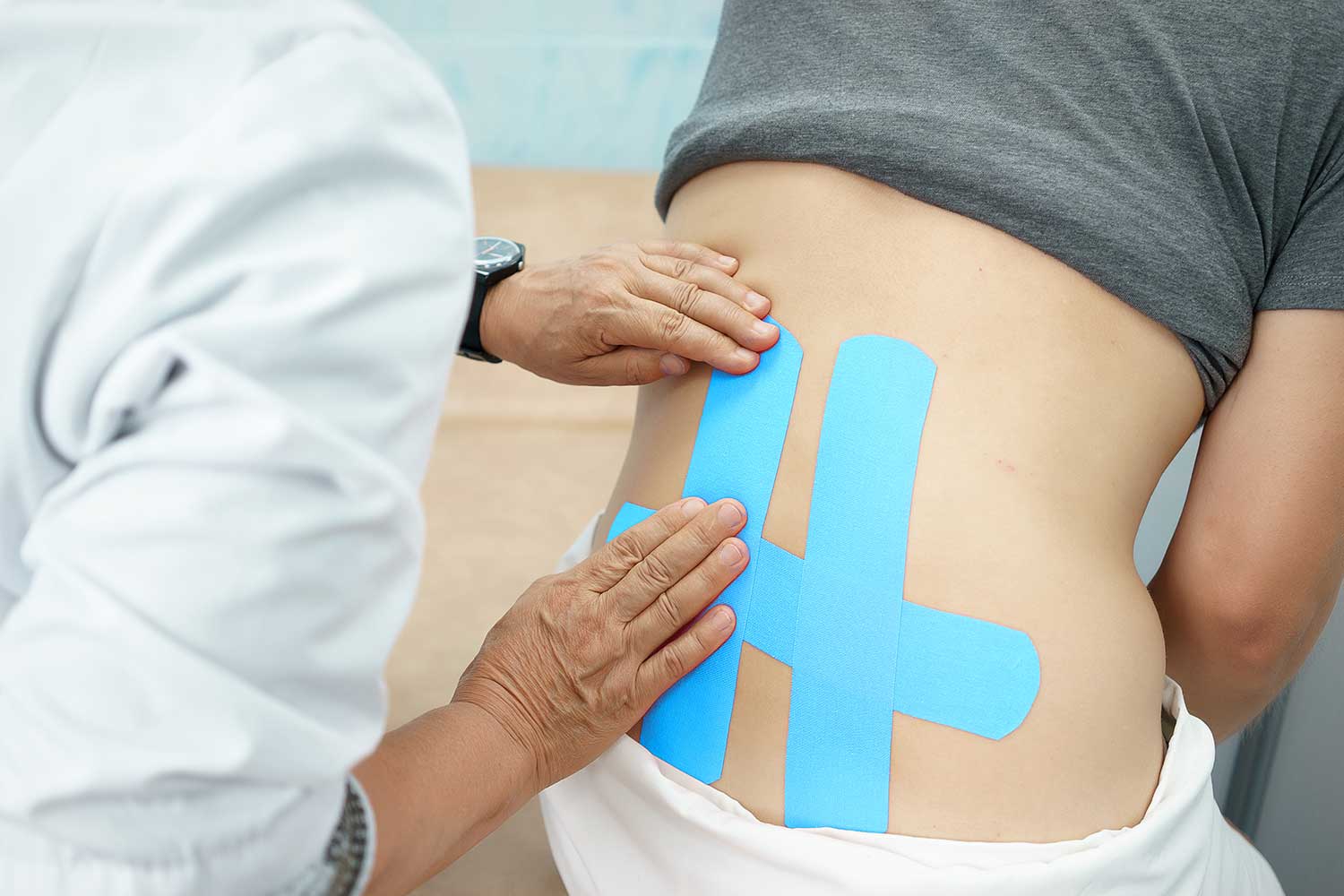 Orla and her Associates have many years of experience and training in all aspects of physiotherapy and we look forward to meeting you and assuring you of the utmost privacy, comprehensive, caring and research backed treatments.
The Clonee Clinic was established in 2016 following our move from a much smaller premises. The Clonee Clinic incorporates Clonee Physiotherapy Clinic and also offers bespoke, purpose built treatment rooms to rent to suitably qualified individuals. Please contact us with any queries or if you wish to have a look around the Clinic's treatment rooms.
Nicola Cadden joined the team in early 2018. Nicola is a Meath-native and obtained her undergraduate degree in Physiotherapy from Trinity College Dublin in 2010. She also has a Masters in Advanced Physiotherapy Studies from University College Dublin. Nicola is a member of the Irish Society of Chartered Physiotherapists. Therefore, she is compelled to participate in continued professional development. As a result of this, our patients receive the highest quality of care.
Nicola has over eight years experience working in private practice as a chartered physiotherapist. Most recently she spent over three years working in a busy outpatient clinic in Dubai.
Nicola spent many seasons working with GAA clubs across Meath and Dublin. From this experience she developed a keen interest in the rehabilitation and prevention of sports injuries. Her passion for Sports Injury Rehab is reflected in her continued professional development. In addition to physiotherapy, Nicola has gone on to become a qualified personal trainer and fitness instructor (EQF4) and she feels this gives her a unique edge to treating her sporting patients.
Her priority is to carry out a thorough assessment on your first visit. This allows us to accurately diagnose your condition. Therefore, we can devise the appropriate treatment plan. This means, fewer treatment sessions and a faster recovery time for you. Above all, we believe in educating our patients. This empowers them to make any necessary lifestyle changes in order to prevent recurrence of their injury.
Nicola's other area of interest is in the treatment and prevention of neck and back pain. She is a STOTT-certified Pilates Instructor and loves to incorporate this into her treatment plans as well as running group pilates classes