Heel and Foot Pain
Heel Pain
Heel pain may be felt underneath or at the back of the heel. Although heel pain is rarely serious, it can significantly interfere with daily life. It may be particularly disruptive to athletes or for people who stand/walk during their work. There are many possible causes of heel pain. 
Some of the most common causes are as follows:
Plantar Fasciitis – this is by far the most common cause of heel pain. For more information on plantar fasciitis, 

click here

Fat pad atrophy

Bone spurs

Bursitis

Sever's disease

Lumbar nerve entrapment

Stress fractures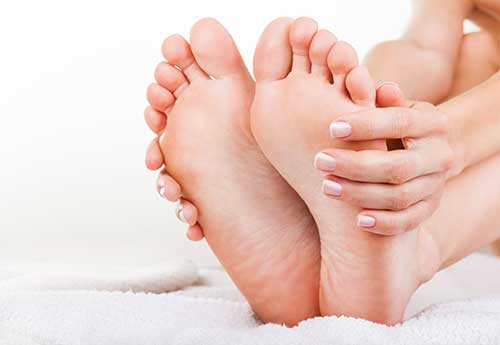 Treatment
Heel pain is commonly, successfully treated with physiotherapy. The physio approach will depend on diagnosis and other findings of the physical assessment. Treatment will often involve some manual techniques to help in pain management and restoration of joint range of motion. Exercise therapy is also likely to be used to increase joint range of motion and strengthen any weakened structures.
Other possible treatments include dry needling, taping and strapping, acupuncture and orthotic prescription.
If you are suffering with heel or foot pain and would like to discuss your treatment options, call us on (01) 825 2623 or email info@cloneephysio.ie
Alternatively you can click the button below to book an appointment.